Primary cells, which are isolated directly from tissue, show normal cell morphology and maintain many of the important markers and functions seen in vivo. Primary cells, though, have a finite lifespan and limited expansion capacity, so it is critical to use primary cells at low passage for your research.
Remember that primary cells are never 100% pure, so if cells at higher passage are used there is greater risk of having contaminating cells outgrow the cells of interest. With each passage,  phenotypic and genotypic changes occur as the cells diverge from the original isolated cell population. Additionally, these genetic changes can lead to epigenetic changes. We, therefore, strongly encourage you to use primary cells as early as possible for experiments to prevent genetic drift. Although some primary cell types, such as fibroblasts, can be extremely proliferative and can be passaged many times, it may not be optimal for your experiments to use cells that have diverged so much from the original cell population.
Human primary astrocytes, for example, lose Glial Fibrillary Acidic Protein expression (a marker for astrocytes) over time in culture but are still highly proliferative. Low passage primary cells behave more similarly to cells found in vivo. It may be very tempting to continue to subculture your primary cells past their prime, but your experimental results will be less relevant.
Whether you isolate your own or you purchase cells from a company, it is imperative to maintain primary cells at low passage. Also, be mindful of passage number when comparing primary cells from other companies. At ScienCell Research Laboratories, we always freeze our primary cell products at low passage to ensure that our customers get the most biologically relevant primary cells. To explore our full list of primary human and animal cells offered by ScienCell click here.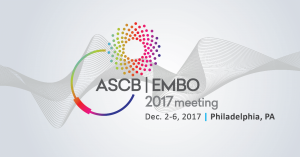 Please visit us at booth #726 at the ASCB/EMBO 2017 meeting in Philadelphia to learn more about our primary cells, media, cell culture reagents, and GeneQuery™ for gene expression analysis kits.